22:07:49 18-10-2021
NZD/USD Price Analysis: Meeting resistance and W-formation is bearish
NZD/USD bears are lurking from the daily resistance.
Weekly bulls are backing a test of the weekly resistance line.
NZD/USD has enjoyed a burst of life from the bulls since the New Zealand inflation readings from the Asian session. This has seen the price rally parabolically but at some point, there needs to be a pullback. The following illustrates where that might come from in a daily perspective. However, there are bullish tendencies on the weekly chart that is conflicting, to some extent.
NZD/USD daily chart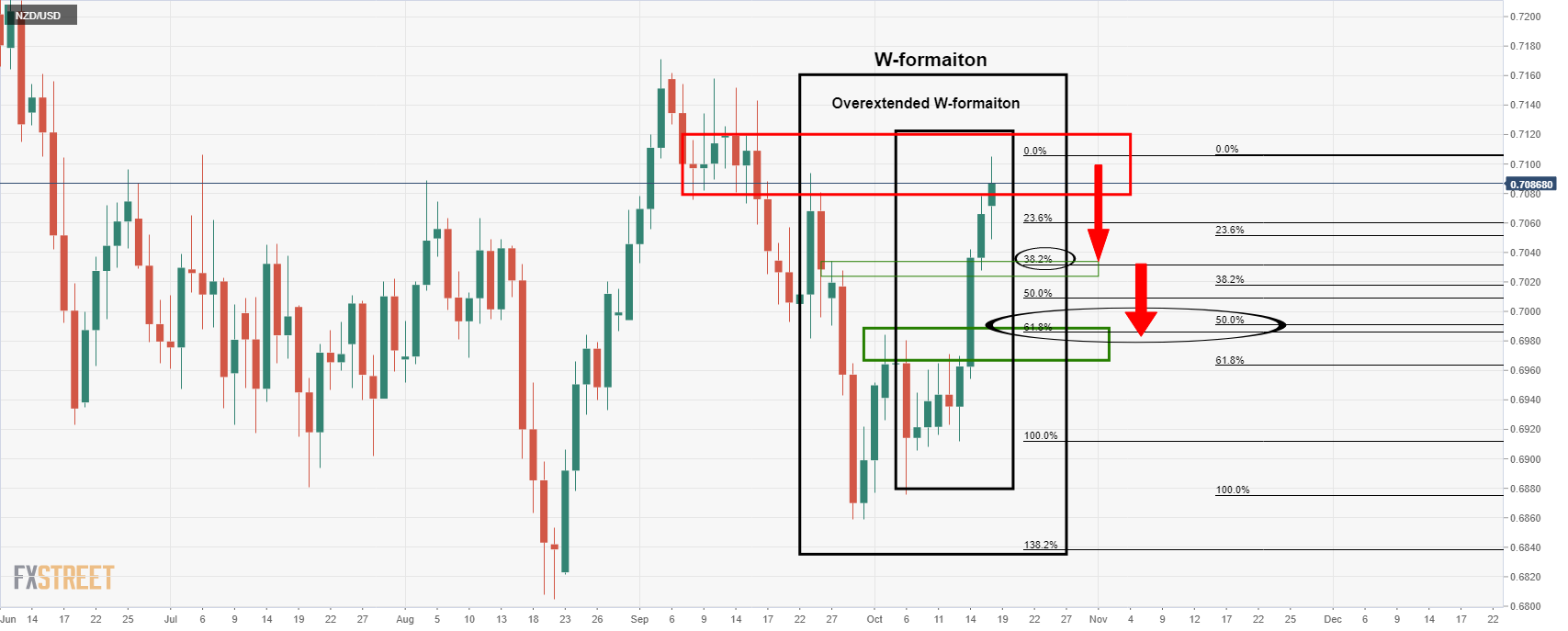 We have not one but two W-formations on the daily chart. The w-formations are a reversion pattern that has a high completion rate of the price reverting back to test the neckline of the formation. The smallest of the W-formations is highly overextended, so the price is more likely to correct only some of the recent rallies and fall short of the neckline. However, the confluence of the 50% and 61.8% Fibos is compelling as a firm area of technical demand of the price were to correct all the way to the neckline of the larger of the two W-formations (the W that is not over extended, containing the overextended within its ranges).
NZD/USD weekly chart
Meanwhile, from a weekly perspective, the price has corrected deeply to a 78.6% Fibonacci from trendline resistance. It then shot higher in a three-line strike as pe the bodies of the candles. In any case, the bullish engulfing rally has penetrated the resistance line so there are prospects of a breakout, in contrast to the daily chart's W-formations.